Anchorage Accommodations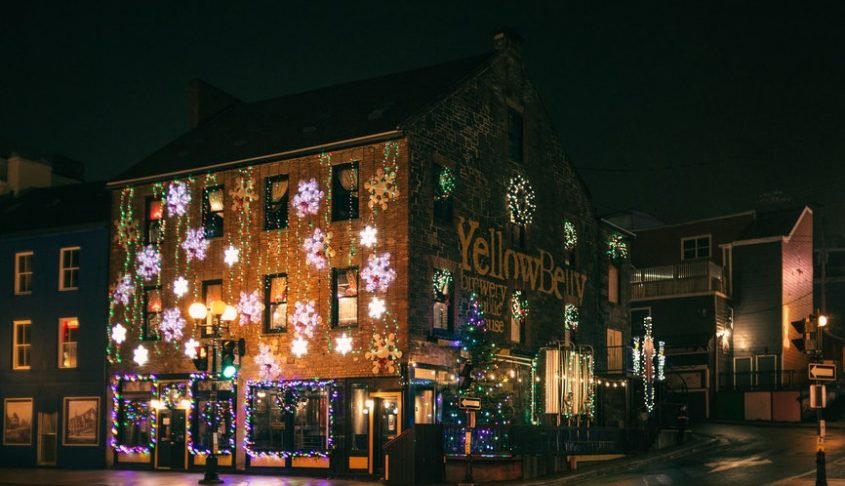 Sometimes called "The City of Lights and Flowers", Anchorage has been referred to this name because of its thousands of buildings outlined and decorated by tiny white lights throughout winter and its magnificent displays of flowers in the summer. You can find in the downtown of Anchorage along the streets and sidewalks, four hundred twenty five baskets of bright gold triploid marigold soaked with sprawling azure lobelia. The city of Anchorage blossoms with vivacious color during the late spring and summer. Today it has many features of a modern urban area such as theaters, skiing, business and commerce, parks and forests, bike and city trails, and many other forms of entertainment which has made it a great place to visit and has made it tourist industry strong.
Anchorage accommodations are also not a problem and offer a wide array of accommodations from inns, bed and breakfast, cabins, lodges, to luxurious hotels. Whatever type of Anchorage accommodation you may be looking for, you will definitely find in this place. Some of the well known Anchorage accommodations are:
Hilton Garden Inn Anchorage
One of Anchorage accommodations were you'll find great amenities and luxurious rooms is the Hilton Garden Inn which is located in the middle of Anchorage's business district about only three miles from Ted Stevens International Airport and three miles from downtown area. The guestrooms of this hotel are well selected and spacious that comes with spacious work area with free high-speed internet access, two speakerphones with dataports and two lines for the complete convenience of business travelers. The hotel also features an indoor swimming pool and a fitness center.
Hotel Captain Cook Anchorage
If you're looking for a four star premium hotel Anchorage accommodations with class, then you'll find it at Hotel Captain Cook. This hotel is Alaska's only member of Preferred Hotels and Resorts Worldwide and is located just minutes from Ted Stevens Anchorage International Airport. This deluxe hotel offers a wide array of world-class amenities including a separate women's and men's full service athletic club and spa facilities, fully equipped business center, and a 24-hour full menu room service. The guest rooms are selected with style and comfort, and include fashionable amenities like duvets and down pillows, wireless web TV, and luxurious robes. Their junior suites are large with sleeping and living room areas, many of which offer two bathrooms, refrigerators and stunning views. Within the hotel are three separate restaurants and lounges, indoor swimming pool, massage therapists and sunbeds. The city's best walking and biking trails are just steps from the hotel's front door.
Best Western Golden Lion Anchorage
This tourist class hotel is one of Anchorage accommodations that is located just five miles from Ted Stevens Airport and is situated on the corner of the New Seward Highway and 36th Avenue. Nearby attractions include Alaska Experience Theatre, Anchorage Museum of History and Art, Anchorage City Trolley Tours, Alaska Aviation Heritage Museum, and Alaska Scenic Rail Tour. This two diamond star hotel has comfortable guest rooms offering the Chugach Range and Chugach State Park views. The Golden Lion Lounge will liven up your evenings with live music, dance lessons and sport programming.